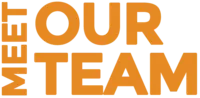 Office Manager

I have been an employee of Acadian Animal Hospital since August 2011. I have had several positions here at the clinic ranging from kennel assistant to receptionist to my current role as office manager. I was born and raised here in Chackbay and love that I am able to work so close to home. I attended Nicholls State University where I received a degree in Business Administration. I am married and have one cat named Professor McGonagall.

I have been employed at Acadian Animal Hospital since the summer of 2012. I began working here as a kennel assistant and worked my way to veterinary technician. I assist in exam rooms with appointments and getting everything ready. I graduated from Penn Foster College with an associate degree as a Veterinary Technician. I also graduated from Nicholls State University with an associate degree in general studies. I got married to my high school sweetheart in 2014. I love animals and I have two dogs, Hershey and Mia. They are both spoiled rotten. I love my job and would not trade it for the world.

Veterinary Assistant

I began working at Acadian Animal Hospital in February 2015 as a Kennel Assistant and in May 2016 I became a Veterinarian Assistant. I have a dog, River Joe, and a guinea pig, Rosie. I am currently working on my degree to become a Veterinary Technician through Penn Foster College.

Kennel Manager

I am April, Kennel Manager at Acadian Animal Hospital. I am from Lutcher, but I have lived in Thibodaux for more than eight years. I recently married my partner of nine years. I love all animals, especially my two dogs, Roger and Boulette. I started working at Acadian Animal Hospital in 2015. I started a recycling program here this year. I love my job and all the people and animals that I work with.