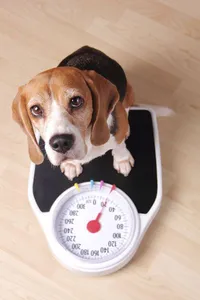 Dietary Counseling: We will provide guidance regarding your pet's nutritional needs for each life stage, including dietary requirements for growth, weight maintenance and performance. When it comes to our overweight patients, we help direct our pet owners in the right direction by using a weight loss feeding guide and monthly weigh-ins.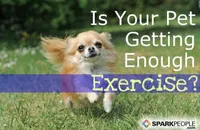 Exercise Tips for Your Dog:
Walking/Jogging: Take your dog on a leash walk or jog. This is a good way to help burn calories!
Fetch: Throwing a ball or toy is a great exercise for your dog, you can make him work harder by doing it on a hillside or stairs. Don't throw sticks, they can splinter and cause injury.
Hide and Seek: Hide some toys or some kibble and let your dog find it.
Swimming: A great exercise for your dog and ideal for dogs with arthritis or back problems.
Obstacle Courses: Set up low hurdles (use a broom stick across two objects), tunnels (available from pet shops or use cardboard boxes), and you could set objects one yard apart to exercise your dog.
Exercise Tips for Your Cat:
"Light" Cardio: Use a flash light or laser light, move the light beams up and down and in circles on your walls and floor and see your cat have a blast trying to catch it.
Toys: Homemade or pet shop toys help encourage your cat to get moving.
Boxing: Let your cat play in a box or bag.
Hunting: Put your cat's food in different places each day (including on top of furniture) and bring out the hunter in your cat.
Use this Healthy Weight Calculator to determine if your dog or cat is at an ideal weight. This calculator will also give you the recommended amount of calories your pet should have per day.