Microchipping Could Save Your Pet's Life!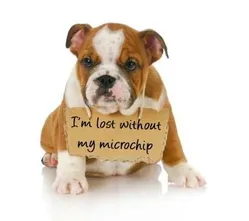 We offer microchipping in-house, it can be done during an exam or while the patient is under anesthesia for a procedure. Microchipping is a form of permanent identification. Sometimes collars and tags can slip off but a microchip cannot be removed unless surgically done so. Several vet clinics and shelters around the world have the microchip scanner to scan missing pets for microchips. If a scanned pet has a microchip the number will come up and will be entered into the microchip database and if the information is correct the pet can be reunited with their owners. The microchip is administered by a needle and injected under the pet's skin. Once the pet is mircochipped our staff will register the pet for an account on Petlink.net as a service to our clients. Once the pet is registered it is up to the clients to update any information changes such as address, phone number, etc. to insure the return of the pet in case it were to go missing.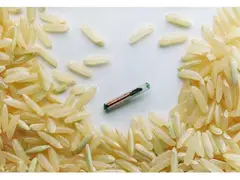 A microchip is the size of a grain of rice!