Senior Wellness
7+ years
As dogs and cats grow older, their bodies become less able to cope with physical and environmental stress. They are able to mask signs of illness or pain very well, so when a dog or cat starts to show signs that something is wrong, it has probably been an issue for a little while now. Veterinarians recommend senior pets to have semi-annual wellness screens to detect illnesses earlier and can start treatment if necessary.
Senior pets can get similar medical issues just like humans. Once diagnosed, the veterinarian can recommend specific treatment and care for them to have a better quality of life.
Common Senior Pet Diseases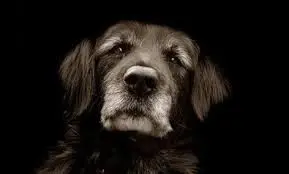 During your pet's senior wellness visit, your veterinarian may suggest running lab tests (Senior Panel) to check for any abnormalities that your dog or cat may have that you cannot see on the outside. Along with blood work, radiographs will be recommended to check for any changes with the heart & lungs and to also look for any skeletal issues your pet may have, like arthritis. An urinalysis is also performed to check kidney function. Renal failure is a disease that is very common in senior pets.
To learn more about senior care and what you can do to give them a better quality of better, please click on the Idexx link below.